As part of the Leap23 conference… the National Information Technology Development Program launches 6 initiatives
The National Information Technology Development Program was launched during the second International Technical Conference "LEAP 2023", which is being held in Riyadh and organized by the "Ministry of Communications and Information Technology" and the "Saudi Cybersecurity Federation". , Programming and Drones", from 6 to 9 February. A number of initiatives in collaboration with many public and private agencies to develop the tech sector and develop it to a global level that contribute to the development of the tech sector in the Kingdom.
The most prominent initiatives included the Move Initiative, which aims to expand the realm of tech investment in the Kingdom by supporting new global technology companies and multinational corporations by providing financial incentives to encourage them to decide to expand and open headquarters in the Kingdom. . , in addition to the Venture Debt initiative, dedicated to projects and companies, startups that facilitate the procedures for obtaining new financial solutions with guarantees that do not require physical assets or cash liquidity, the Boost initiative was also launched, which aims to empower and support for tech entrepreneurs to reduce the financial risks entrepreneurs face and assist them by engaging with their partners and supporting them to gain experience in starting their companies.
The TechCrew initiative was also launched to support micro, small and medium technology companies and provide these companies with all the support and opportunities to attract local national competencies to fill administrative technical positions by paying a portion of an employee's salary at a rate of 50%.
Continuing the series of initiatives, the "CONNECT" initiative was launched, which aims to support and empower local micro, small and medium enterprises providing technical services to increase their efficiency and skills to meet the requirements of large technical projects. in order to increase the content of the gross domestic product.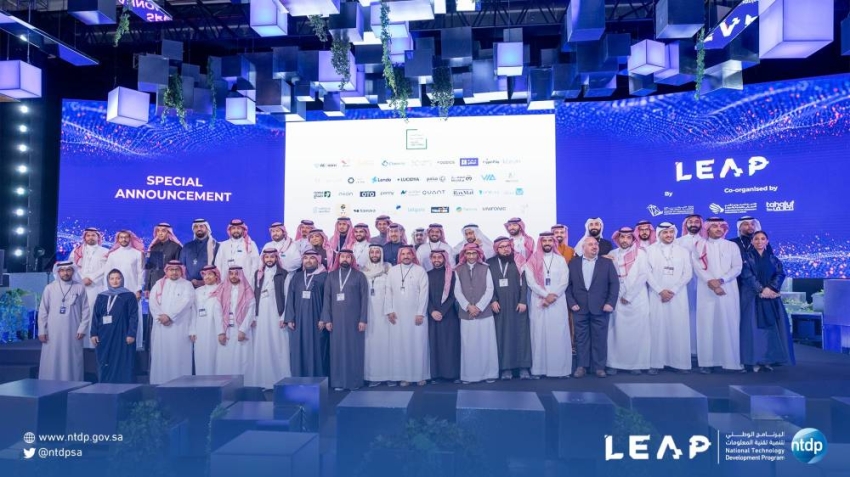 The BRIDGE initiative has also been launched, which in turn aims to support new technology companies in international expansion to countries outside the Kingdom and the provision of their services or products in order to increase the share of exports and profit from other countries.
Notably, the National Information Technology Development Program was established to support and accelerate the growth of the information technology sector in the Kingdom of Saudi Arabia. Contribute to its strengthening, increase the domestic product and ensure its sustainable growth.